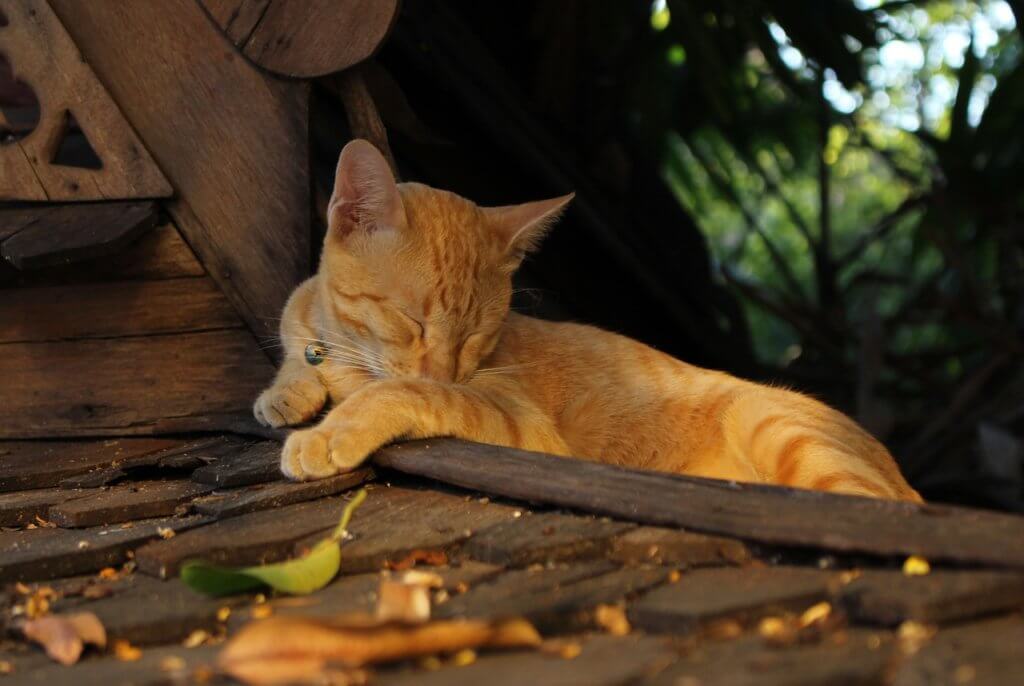 Whether your furry friend is a couch potato or playful, he would appreciate some outdoor space. A different environment is good for relaxing. Wouldn't your cat love some fresh air and sunshine? Many cat lovers, however, have anxieties about letting their cat outdoors. An outdoor cat house will take those anxieties away because it allows you to let your cat enjoy some freedom but in a safe way. It is a house that you keep your cat in a while outside.
What is an outdoor cat house ?
An outdoor cat house is a structure that shelters your cat while outside. It can be placed in the garage, patio, balcony, or out in the yard. The design ranges from permanent to portable ones depending on your preference.
The portable one is more convenient because you can place it at different locations within your home. You can put it on the patio or garage during winter, while in warm weather, you can carry it with you as you go hiking or camping.
Space is not an issue with the portable cat house because they come in different sizes. When buying a cat house, you have the option of a soft or rigid material, waterproof, and heated or non-heated. You could also buy a small one for a single cat or one big cat house to fit several feline pets.
Keeping your cat safe
The weather can worsen during winter, posing a danger to your pet if it is an outdoor cat. Other stray cats in the neighborhood rarely survive through winter. A cat house provides shelter from the rain, extreme temperatures, and preys out there.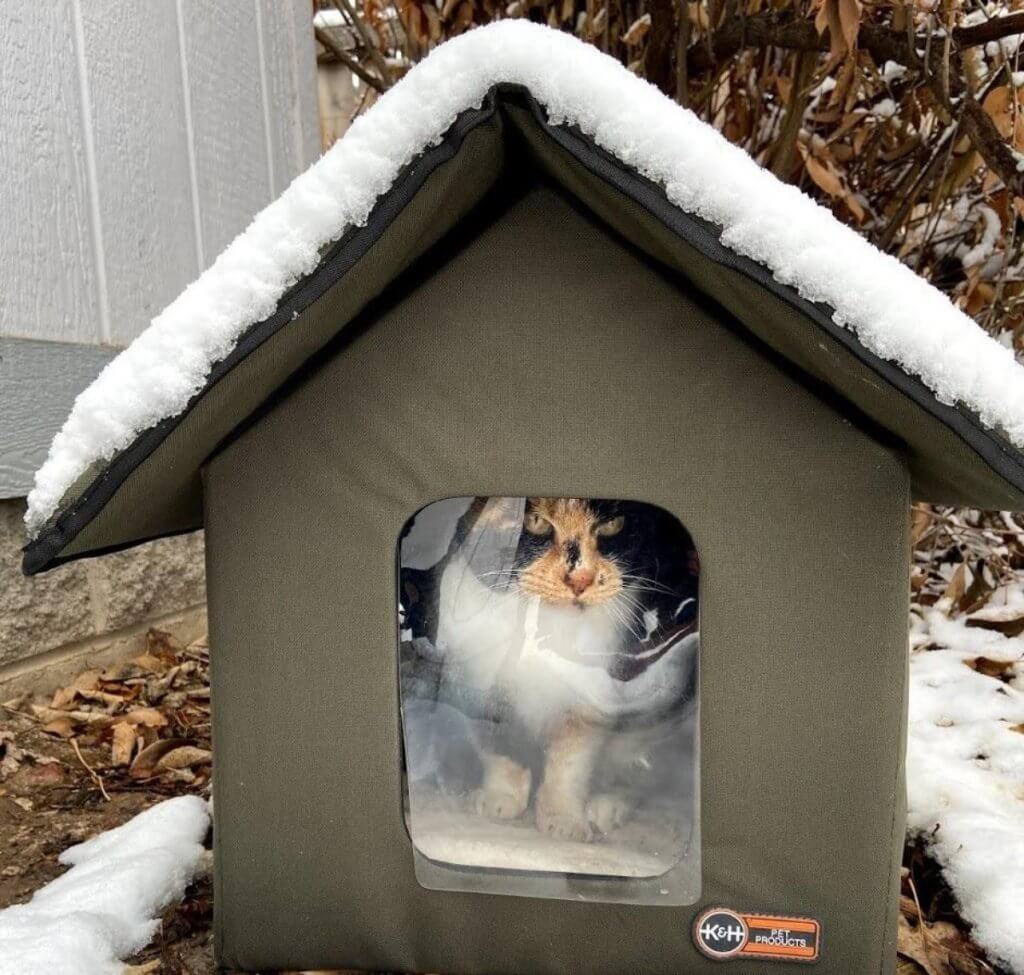 Why Buy an Outdoor Cat House and Enclosure ?
A happy pet has a happy owner.
Cats love going outside once in a while.
Cats have instincts, like scratching and hunting. Taking your cat outdoors is an excellent opportunity for her to run around, scratch things, and do what makes her happy. Your cat will enjoy watching birds or even test their hunting skills when they see rodents.
Play
When your cat is not sleeping, she is probably playing. Cats love playing. Purchasing an outdoor cat house with play features will make your cat elated. An outdoor cat house provides your kitty-kitty with a safe way to play while enjoying some fresh air.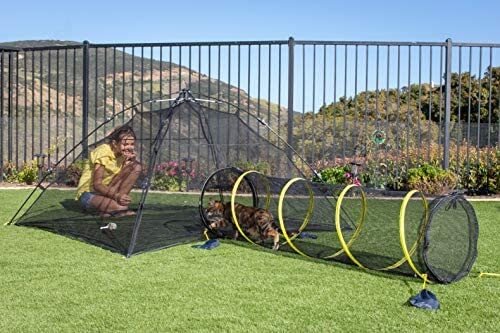 Sunshine
Sunshine is good for good health. When you go out yourself, you enjoy some warmth and vitamin D from the sun. Why not let your furry pet enjoy the same benefits ?
Insulation against weather events
The weather can get severe at certain times of the year or change suddenly. Although your pet is furry, she cannot withstand extreme temperatures during winter. A heated cat house keeps your pet warm during the freezing temperatures. 
An outdoor cat house also provides shelter from rain and strong wind.
Safety
Although your cat gets to enjoy outdoor space, it might not be safe. Your cat could run away and get hit by a vehicle. Several predators prey on cats too. There is also the possibility that your cat could eat poisonous things if left to roam freely. An outdoor cat house can be looked at to ensure your cat stays safe and doesn't stray.
Increased lifespan
Cats that live outdoors entirely have a shorter lifespan than indoor or restricted cats. When unrestricted, your pet could mingle with other cats and contract diseases that could be life-threatening. Routine immunization and movement restriction through a cat house is the best way to prevent your pet from infections.
Transitioning your cat from outdoor cat to an indoor one
Did you rescue a stray cat, or are you planning on adopting an outdoor cat? Taming a cat that is used to staying outdoors is not an easy thing. It's a gradual process that takes time and patience. An outdoor cat house will ease the transition by giving your cat the outdoors' feeling while confining them.
Your peace of mind
The company of a happy pet is what most cat owners look forward to at the end of a long day. When you're sure that your cat is healthy and safe, your mind will relax. An outdoor cat house contributes to your peace of mind by protecting your pet from adverse weather, predators, accidents, and other dangers. You also get to settle knowing your cat won't run away.
Features to Consider Before Buying Outdoor Cat House
Location
Different designs are available depending on where you're going to place the cat house. For the yard, you could pick a weatherproofed and insulated cat house. A soft-sided cat house could do fine in the garage, patio, or balcony.
Doors.
Some outdoor cat houses have two doors, while others. Two doors give your pet an escape route in case of an attack from a predator. Your pet could also prefer a one door house where they can see anything that wants to enter.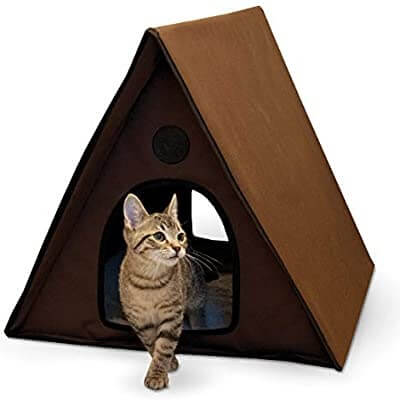 Insulation
An insulated outdoor cat house provides warmth for your cat during cold temperatures. The cat house stays plugged into a power source, so every time your pet lays on the cushion, it starts to warm. An unheated cat house is ideal for summer.
Weatherproof measures
A Weatherproofed cat house is waterproof and durable. Your cat gets protection from the rain. The place doesn't also wear and tear quickly for staying long hours in the sun. Look for a cat house that is durable and made of all-weather material.
The ease of cleaning is determined by the kind of materials used.
Types of Outdoor Cat Houses
Single Cat Outdoor House
For a single cat.
Small in size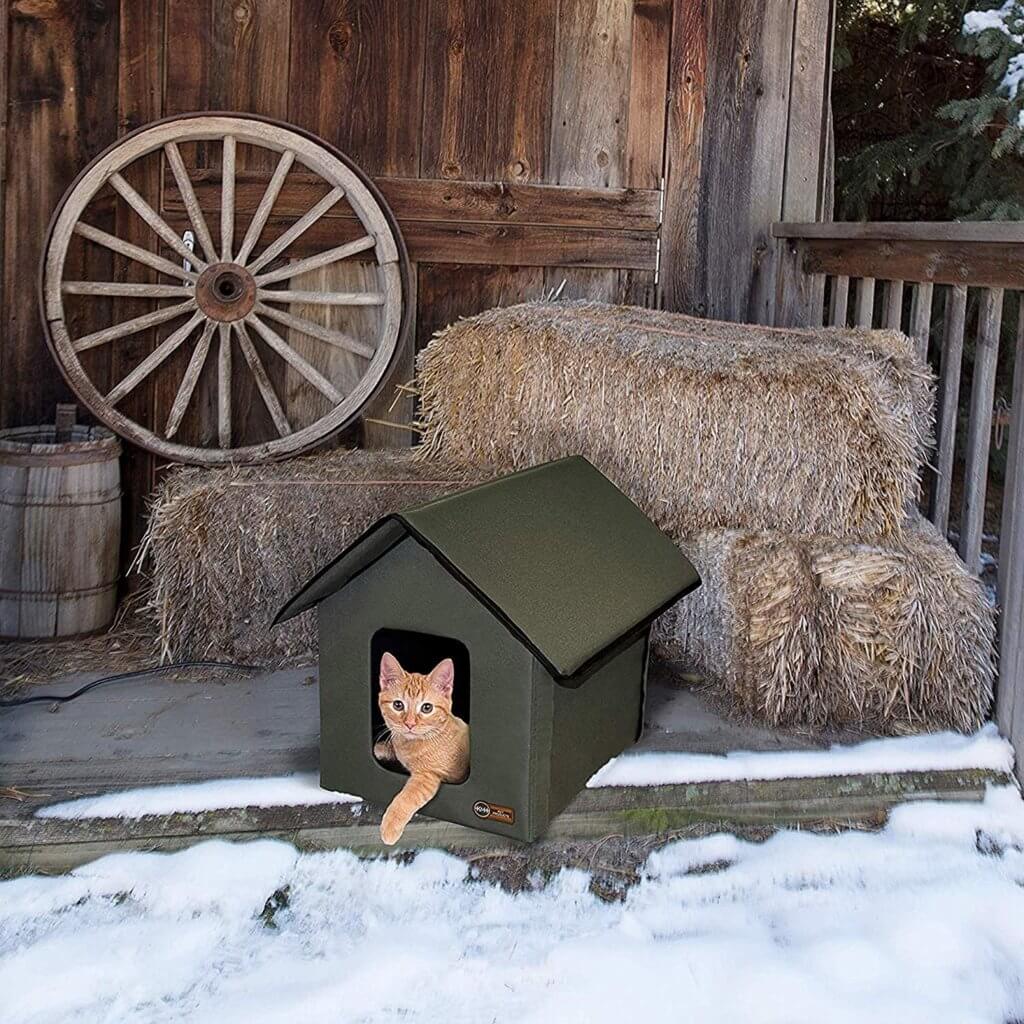 Multiple Cats Outdoor Houses
Several cats fit in comfortably
Spacious and could be one, two or three-story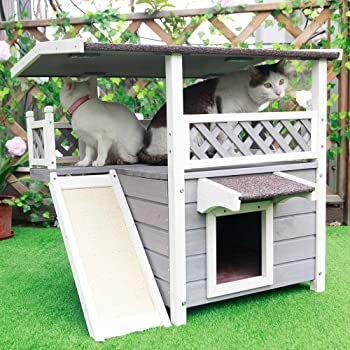 Insulated and non-heated outdoor cat houses
Heated cat houses have insulation to warm the space for your feline friend.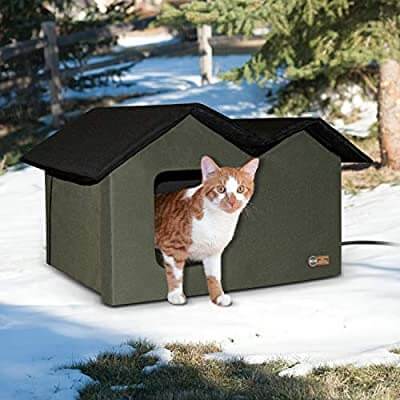 Recommended Outdoor Cat Houses 2021
Outdoor Cat Enclosures
They come in different features:
Portable or permanent
Safety features
Adequate ventilation
Drainage
Easy to clean parts
Weather proof material
variety of sized
Play-friendly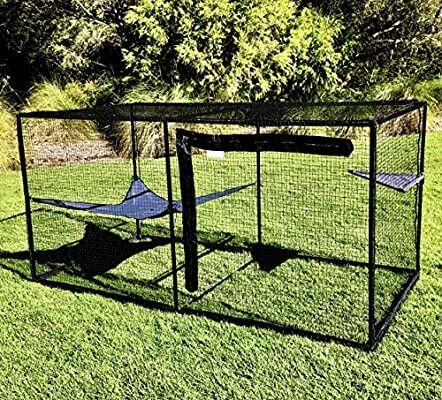 Recommended Outdoor Cat Enclosure 2021