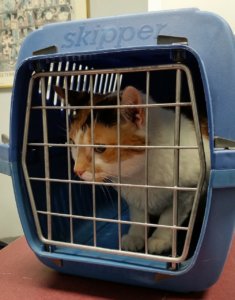 The first cat carrier you buy may not be the best match for your pet (you are not alone).
Many owners had to buy several carriers before landing on the best match for their furry friends. The truth is, cats are unique, and so are their personalities different.
Some owners have been lucky their cats are calm and don't resist carriers, while others have difficult cats that resist confinement.
Getting a good carrier that your cat loves and gives you peace of mind is something worth a celebration.
Here, you learn about the different carriers available to make it easy for you to settle on the best one.
How to Choose a Cat Carrier
Before shopping around for a cat carrier, establish the purpose of why you need one first. Where do you intend to use it? Is it a fresh air walk, camping, a hike, visit the vet, car seat, or air travel? 
A carrier that you may use for a stroll in the neighborhood may not be suitable for long-distance travel.
Some carriers are bulky and heavy, so you can't use them everywhere. Different carriers perform different functions.
Below are some more factors to consider:
How is your feline pet? Is it a calm one? While a quiet cat may easily adapt to the carrier, it is not the same for a spirited one.
Some cats resist confinement. Getting them into a carrier may be a long struggle leaving you with scratches on the face or hands. Be careful.
If your furry pet is stubborn, pick a carrier with several entry points and a top opening. It will make them feel less constrained.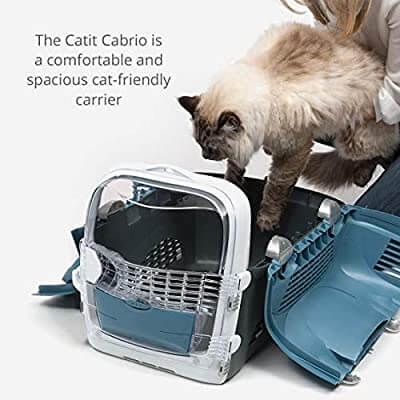 How Easy to Carry the Carrier
If you do not have a car, you'll realize that moving around with a carrier is exhausting, especially if it is a hard-shelled one that you carry by hand.
You may try a cat backpack, which is convenient if you walk a lot.
A collapsible carrier gives you some flexibility. You can collapse it or fold it into a small item when you're not using it.
Cat carriers come in different designs, from basic to luxury brands. You can get a carrier for whatever budget you have.
Cat Carrier Types
Cat Carrier Pouch
What is a cat carrier pouch? It's a hollow carrier that covers your cat's body, leaving the head out. The cat feels free because the head is out.
The fabric material also makes your pet feel like it's just covered with a piece of cloth. You can carry your kitty pet in a hoodie pouch, sling, or bag-like pouch.
Advantages
It's light in weight because it's made of fabric. Who wants to carry an extra load of weight besides that of your pet?
Good for an anxious, unsettled pet that loves freedom
Low priced
Foldable
Disadvantages
Not suitable for long travel
Some cats don't like them.
Not weatherproofed
PURRFECT POUCH is an excellent pouch that you can get for your adorable pet. It's also awesome for nail clipping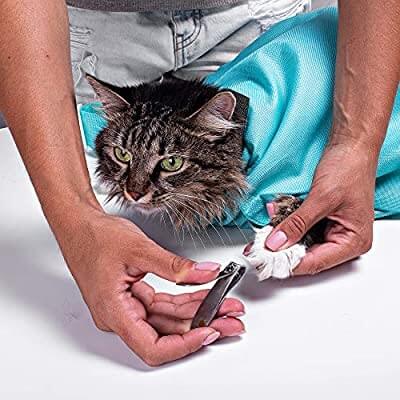 WEONE Pet Dog Cat Carrier Sling
It's foldable and best for grooming your pet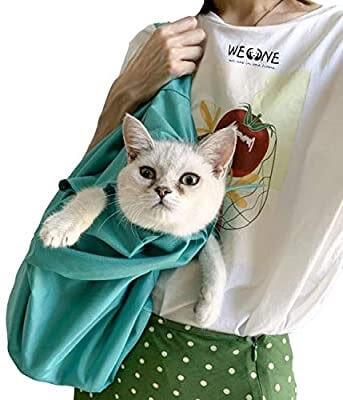 Hard Cat Carrier
They are made of a hard material; thus, they maintain a certain shape.You carry it by hand.
If your cat loves to snuggle and cuddle your cat, you might not like this one because but doesn't keep you close to your feline pet.
Cats prefer to be enclosed while traveling because it makes them feel secure.
Advantages
Sturdy
Cat can't damage by scratching
Spacious
Good for aggressive cats to prevent you from harm
Disadvantages
You buy accessories like a litter box and cushion pad separately
Bulky
Heavy
Sport Pet Foldable Travel Cat Carrier – Front Door Plastic Collapsible Carrier
Cat Bag Carrier
If you walk or travel a lot, a carrier bag might be the best option. They come in different designs: backpacks and carrier bags with one shoulder straps.
They are also versatile because some can be connected to a roller when you feel the weight is too much. Most of them are also airline approved. 
They are also suitable for different weather; when it's warm, your pet can pop its head out, while in winter, you can lock your cat inside and let it view through the bubble window.
If you're looking for your cat's comfort, physical closeness, and support while carrying, then look no further.
However, getting the right size for a big cat is not easy. Your furry friend might have to squat the entire time because there's no room to turn. Your pet might also scratch the sides and damage them.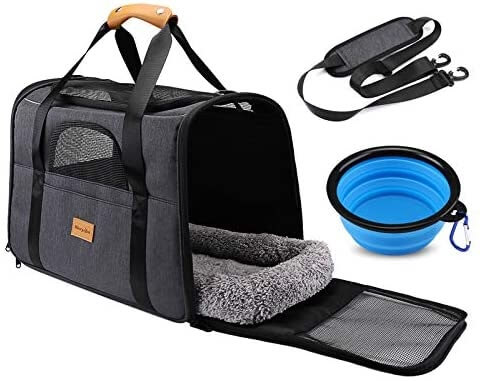 Top Loading Cat Carrier
These carriers have an entry for your cat at the top. If your pet is calm, you'll like it a lot. But it can get difficult to get a big stubborn cat inside. You might need assistance from another person.
If you choose a top load carrier, choose one that is collapsible so that you can remove the top part and leave your cat free.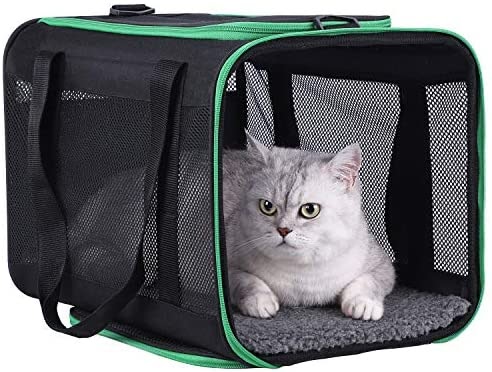 Front-load Cat Carrier
Front-load carriers are easy for your pet to enter. Most carriers with a front door have two doors. They are popular for easy handling at the vet's office.
It's hard for your cat to escape with a front door carrier because the door is mesh-like. Even an aggressive cat can't break free when it's locked.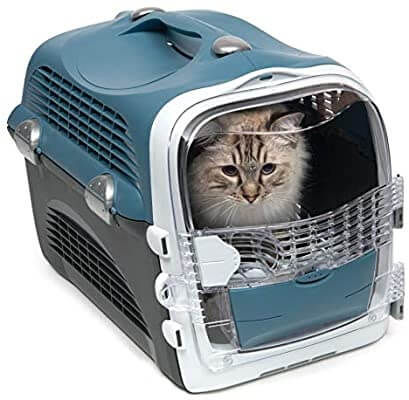 Best Cat Carrier with a Litter Box
A litter box is necessary for maintaining hygiene in the cat carrier. Cat's waste is unbearable. You don't want to walk around with a stinking bag and cat.
Your cat might also hate the carrier because of litter.
Where Do You Keep the Litter Box?
If your cat can't access the litter box at it's convenience, then it's useless. The best place to keep it is where your cat can access it.
The best cat carriers with litter Box 2021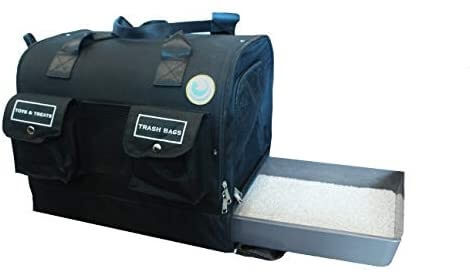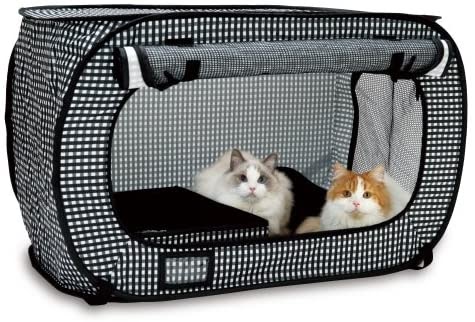 Frequently Asked Questions
Do cats prefer hard or soft carriers?
There's no definite answer to which they prefer. It depends on your cat, so you have to try different carriers to work for your furry pet.
Should you cover a cat carrier?
Yes, you can, but you need to be sensitive to the weather and observe your cat's reaction. It would not be prudent to cover in hot temperatures, but during winter, the blanket will keep your pet warm.
Besides, your cat will love to feel secure and relaxed because of the "hide-out" provided by the covering.